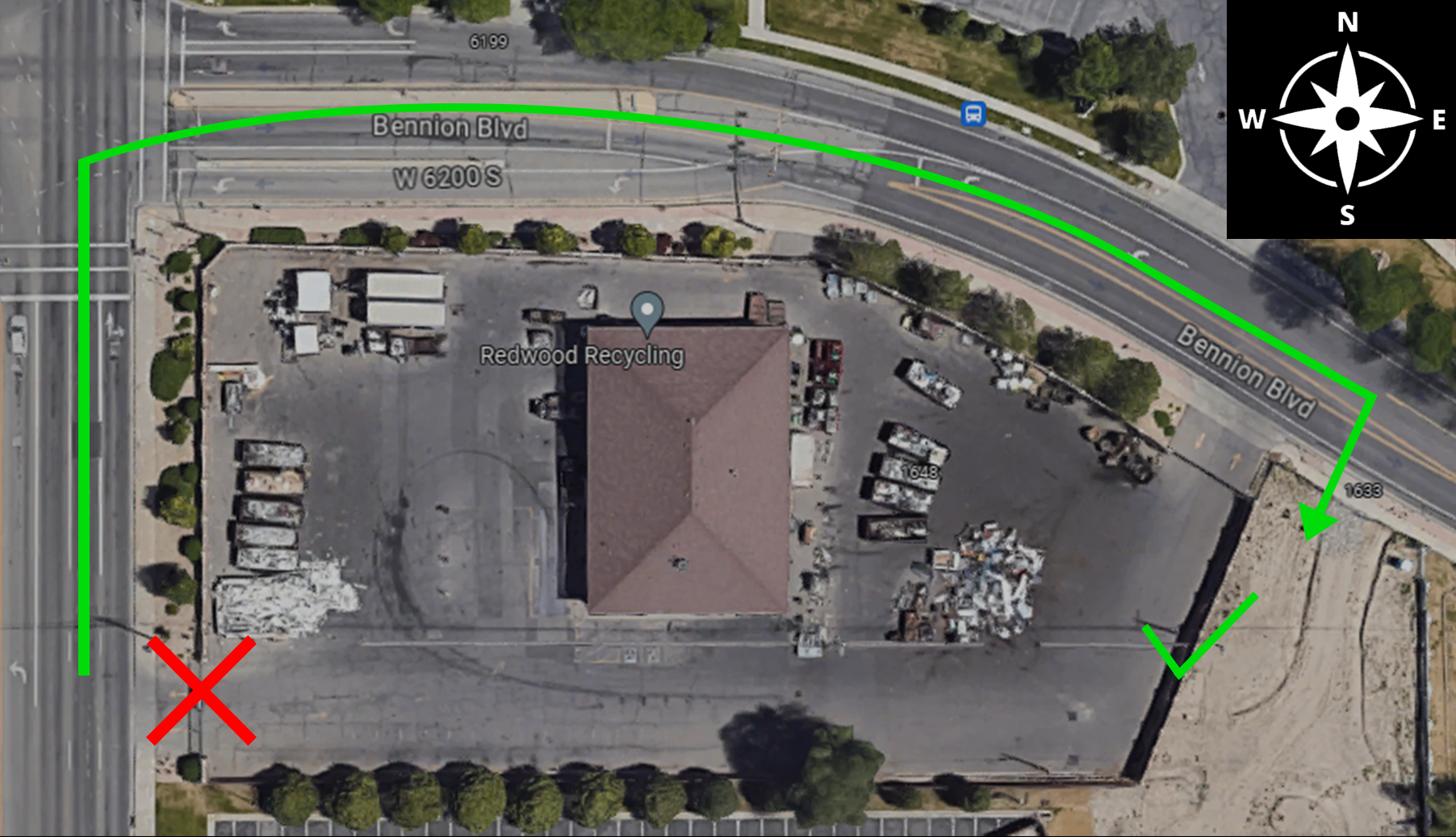 Construction Update!
Our front gate is closed due to construction on Redwood Road, but we are still open! You can access our facility by entering our new entrance located on the East side of our building.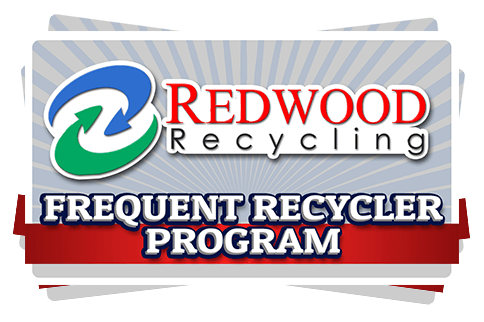 Recycling with Redwood Recycling just got even more rewarding. Our Frequent Recyclers Program, a special program for residential recyclers.
Recycling made easy. our customers come first!
Frequently asked questions about our hours and the materials we accept. 
Follow the link to learn more about the types of metals we can accept.  Have a material we didn't list or have a question that we didn't answer?  Please contact us and we would be happy to answer your questions.
What are you business hours?
Monday – Friday | 8 AM – 5 PM*
Saturdays | 8 AM – 2 PM*
*We will stop accepting metal 15 minutes before closing to allow for processing
Do you recycle anything else besides scrap metals?
Metal recycling is our specialty and we stick to what we are good at. Presently, we do not buy or accept glass, paper, cardboard, plastic or electronics.
Do you sell metal to the public?
Unfortunately we do not resell any items, including car parts, that have been brought in by other patrons.
Where are you located?
6235 S. Redwood Rd
Taylorsville, UT 84123
How does the process work?
Recycling with Redwood is simple. Bring your materials to our location. For small loads, pull directly up to the loading dock and our friendly support staff will weigh your materials and give you a payment ticket. For large loads pull onto the scale located adjacent to the office. After your weight has been recorded you will be instructed where to take your material. Take your purchase ticket back to the office and they will pay you.
Have A Question?
We are conveniently located off Redwood Road and 6200 S. You can enter through our West gate or from the North side. Whichever you choose, you'll find it easy to pull on to our scale or back up to our unloading bays to get your scrap materials weighed. Our friendly staff will weigh your metals, and then pay you on the spot. We understand that everyone is busy and our goal is to get you in and out as quick as possible.
Redwood Recycling

6235 S Redwood Rd
Taylorsville, UT 84123,