"

Since 1984, we have been serving Salt Lake City's recycling needs"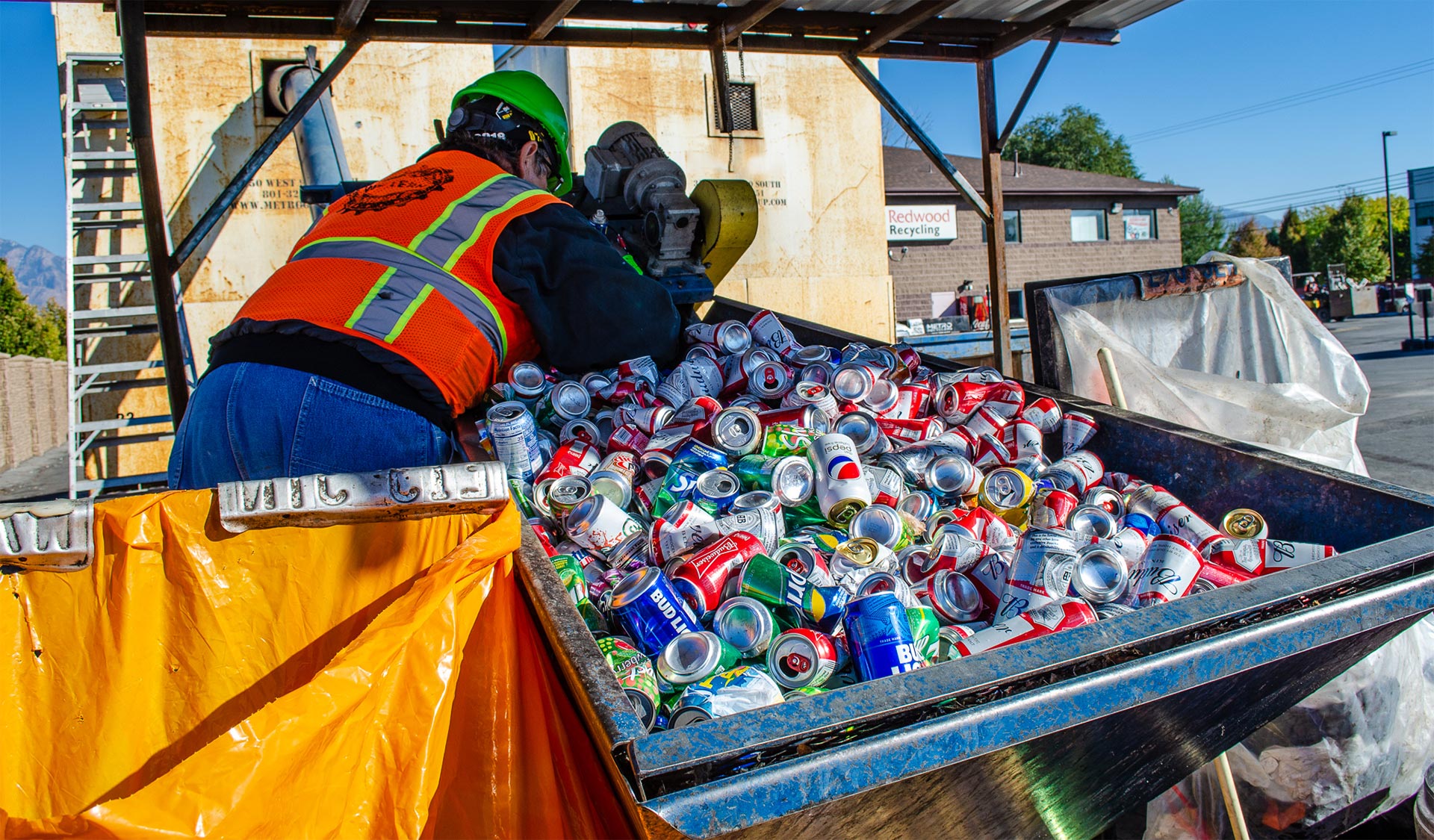 Redwood Recycling
Welcome to Redwood Recycling. Since 1984, we have been serving Salt Lake City and Utah's recycling needs by providing unbeatable service.  That's right, if you're recycling scrap metal, we will PAY YOU! Whether you are saving Aluminum cans around the house, or you are a large-scale construction contractor, Redwood Recycling is passionate about making it easy to be profitable and green. We accept most types of metal including:
Aluminum Cans, Aluminum Siding, Copper Wire, Copper Pipe, Brass Fittings and Fixtures, Stainless Steel, Auto Batteries, Aluminum Wheels, Radiators and more…
Simply bring in your items, and walk out with cash in your pocket.  We are the scrap metal recycling experts. Come in or call today and experience the Redwood Recycling difference.
Visit Us Today!
We are conveniently located off of Redwood Road and 6200 S.  You can enter through our front gate or from the North side.  Whichever you choose, you'll find it easy to pull up to our scale and get weighed.  Our friendly staff will weigh your metals, help you unload and then pay you on the spot.  We understand that everyone is busy and our goal is to get you in and out as quick as possible.